Book Reading and Signing this Saturday!

Local customers (including stray cats!) come from all over the island to enjoy her secret recipe. But when the Inspector discovers that Mamá secretly caters to so many cats and he threatens to close her tiny restaurant, Mamá must come up with a plan to save it—and all of the animals she loves.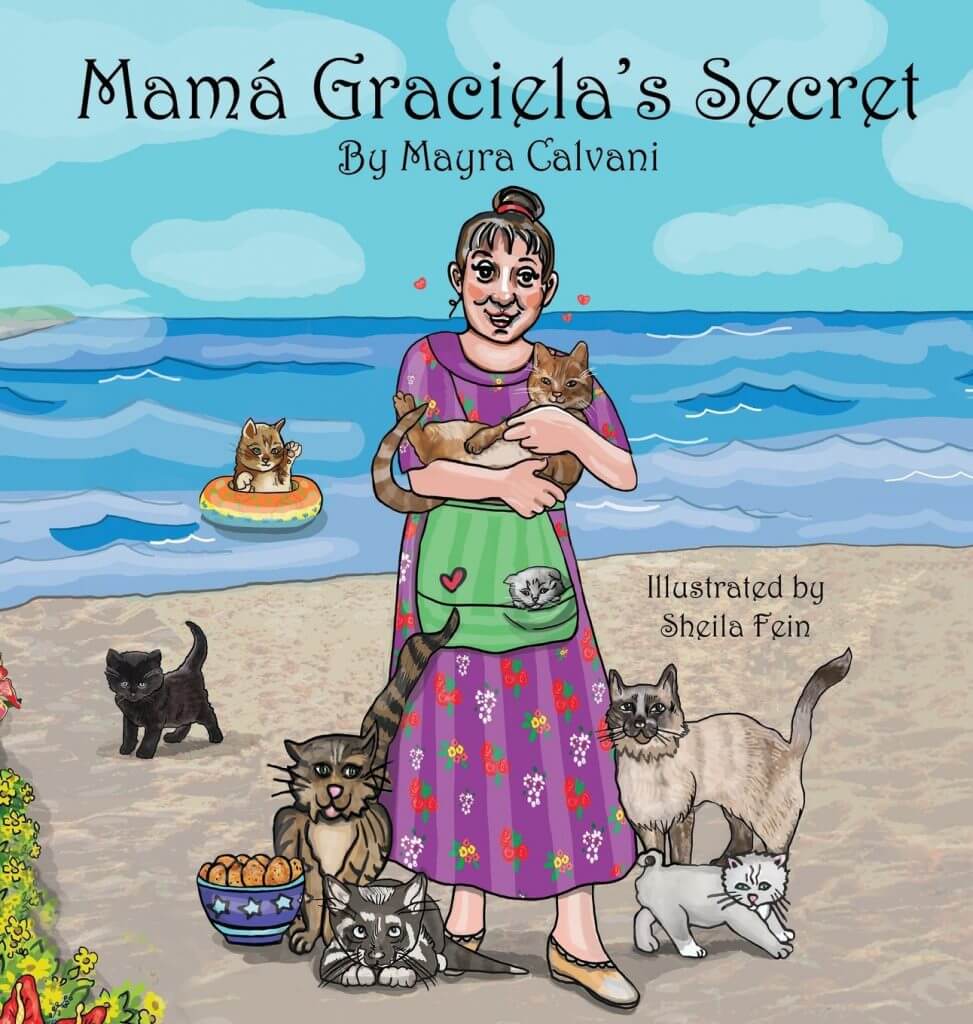 To purchase "Mama Graciela's Secret" by Mayra Calvani and Illustrated by Sheila Fein go to Amazon and Barnes and Nobel
Hardcover, Soft Cover, Dyslexic Font, and soon to be released in Spanish.
To see more of Sheila Fein's illustrations click on freelanced.com/sheilafein
Radio: click on la Talk Radio "Accent On" go to 5:00 to hear interview on book and  featured art on "Super Store"
Book Reviews:
Review: Mama Graciela's Secret by Bound4Escape
Review: Mama Graciela's Secret by Urban Book Reviews
Review: Mama Graciela's Secret by Ya Book Divas
The Writers Life Blog Spot  New Release Mama Graciela's Secret